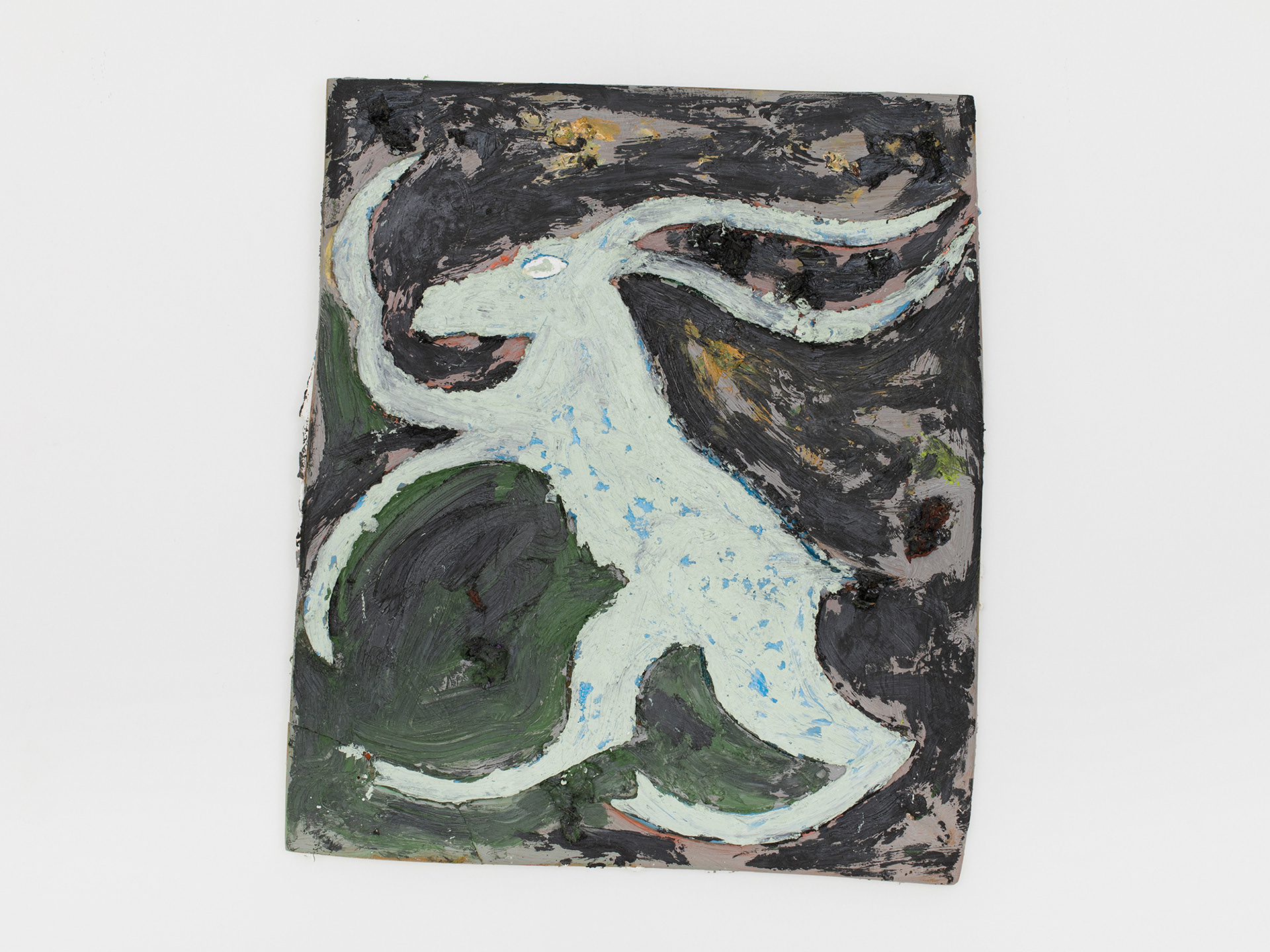 January 19 – February 25, 2018  
Opening reception Friday, January 19, 2018, 7-10pm
Fisher Parrish Gallery is pleased to present a two-person exhibition of paintings by Brooklyn-based artists Antone Könst and Clayton Schiff. Loose Parts plays on Könst and Schiff's affinity for iconography and reduction—each creates stark scenes with figures frozen in motion, flickering out of (or into) existence, or performing mundane, indefinite tasks; each uses symbols to reference and cross-reference until they're emptied of context, allowing the viewer to determine their significance through a personalized taxonomic language.
Clayton Schiff's cartoonish figures amble around bare, dreamy landscapes, performing chores in a scale-shifting atmosphere of intense color and Surrealist horizon lines. Antone Könst's sculptural plaster paintings, meanwhile, begin as linguistic signs or basic figural forms and develop into a frenzy of action lines, white space and delirious texture, deftly corralled by the artist's compositional skill.
Fisher Parrish Gallery 
238 Wilson Ave Brooklyn, NY 11237